Tentative Agreement Reached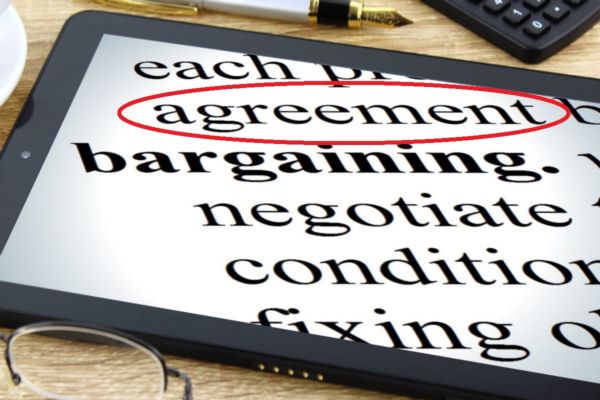 UPDATE: NO RALLY

MONDAY
A TENTATIVE AGREEMENT HAS BEEN REACHED…
The Union and City bargaining teams met for 30 hours on August 23 and 24th and reached a tentative agreement for a new contract.
WHAT IS A TENTATIVE AGREEMENT?
The new contract is drafted but does not become the official contract until the Union membership and the City Council both vote to accept it. If either group votes not to accept it, then the parties are sent back to the bargaining table.
WHAT HAS BEEN AGREED TO?
Every Union member will have a chance to read the entire tentative agreement before voting. There is too much for this flyer, but here are some of the highlights:
• Retro COLA back to July 1, 2018
• Annual COLAs of 2.25%, 2.75% and 2.75% (2%, 2% and 2% for SHA)
• Employee share of HealthCare Premium remains at 5% (SHA remains at 3%); deductible and out of pocket maximums remain the same.
• Vacation accruals increased for employees at 14 years and 19 years, and additional accrual step at 24 years.
• Selective salary increases for several positions lagging behind comparators.
• Building and Safety and Fleet Certification pay.
• Better language concerning overtime eligibility and leave usage, as well as schedule changes.
• Swing and Night shift differentials increased
• Comp Bank max remains at 120 hours, with no forced annual payout
• Standby pay remains the same; no flat rate
• Additional 8 hours of Bereavement Leave per loss, BL will now apply to brothers/sisters-in-law and will be available for probationary employees.
• More notice in case of subcontracting.
NEXT STEPS…
A final draft document for your review will be available ASAP and then a ratification vote date(s) will be scheduled. The final draft document will be available here on the website as soon as it is available.
FOR MORE INFORMATION…
• New info will be added here on the website as it is available.
• Come to the September 13 General Membership Meeting at Pietro's Pizza @ 6pm for discussion and updates.
• Call/text 503-510-0241 with specific questions.